Latest topics
»
Looking for Convention Troops (Update 2018)
by
The Doc
Sat Jul 14, 2018 7:01 am
»
**WARNING!!** Nova
by
LIVEVIL
Sun May 13, 2018 7:38 pm
»
Current casts available for sale
by
forcefull1
Thu Nov 09, 2017 9:24 pm
»
About the O-ring Warriors Nation (O.W.N.)
by
Rambo
Sun Sep 10, 2017 6:27 pm
»
THE list of ALL non-production ARAH-style body parts
by
forcefull1
Sun Jul 30, 2017 2:57 pm
»
Unmasked Jinx head
by
forcefull1
Tue Jul 04, 2017 8:03 am
»
Interest in cast heads?
by
Rambo
Sun Jun 25, 2017 9:02 am
»
P:ARAH Predator heads: Poncho, Dillon, Hawkins
by
Rambo
Sun Jun 25, 2017 9:00 am
»
Future head commission ideas
by
LIVEVIL
Thu Jun 08, 2017 7:14 pm

One of my all time favorite movie characters of all time from one of my favorite childhood movies the Goonies. The figure itself was fun to make but the head was difficult to get right. Trying to reposition the eye and add a more cone type head was hard. Although its not my greatest try at molding epoxy,i am happy with the end result and he goes perfect with my pirate crew. I just need a little voice box that yells "hey you guys" everytime I pick him up., then he would be perfect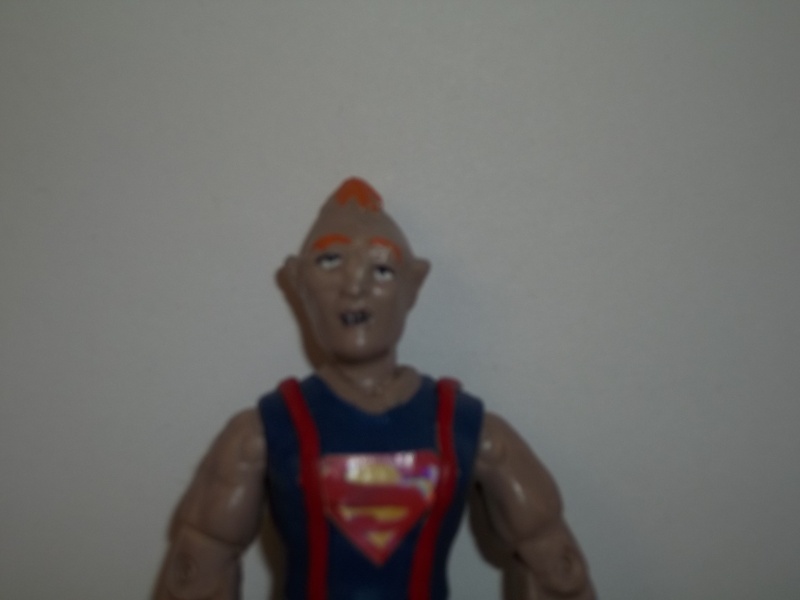 kramer70




Posts

: 127


Join date

: 2014-06-16



This is awesome Kramer. From thead that looks made by a professional to the Sups symbol that looks 3D.

Rambo

Admin




Posts

: 386


Join date

: 2014-06-14


Location

: Colombia



One of my favorite movies as well and I just watched it again last weekend. That scene where he and Chunk introduce themselves to each other,

.
Nice sculpting on the head! The skin is too grey-ish IMO.

Tim 121RVC




Posts

: 60


Join date

: 2014-07-14



What a great figure! It was hard to resist the ReAction version, but your sculpting is far superior.

---
Permissions in this forum:
You
cannot
reply to topics in this forum