Latest topics
»
Looking for Convention Troops (Update 2018)
by
The Doc
Sat Jul 14, 2018 7:01 am
»
**WARNING!!** Nova
by
LIVEVIL
Sun May 13, 2018 7:38 pm
»
Current casts available for sale
by
forcefull1
Thu Nov 09, 2017 9:24 pm
»
About the O-ring Warriors Nation (O.W.N.)
by
Rambo
Sun Sep 10, 2017 6:27 pm
»
THE list of ALL non-production ARAH-style body parts
by
forcefull1
Sun Jul 30, 2017 2:57 pm
»
Unmasked Jinx head
by
forcefull1
Tue Jul 04, 2017 8:03 am
»
Interest in cast heads?
by
Rambo
Sun Jun 25, 2017 9:02 am
»
P:ARAH Predator heads: Poncho, Dillon, Hawkins
by
Rambo
Sun Jun 25, 2017 9:00 am
»
Future head commission ideas
by
LIVEVIL
Thu Jun 08, 2017 7:14 pm

This figure I created simply because I watched the movie "From Hell" and thought he would be a neat figure to make.
From August 7 to September 10 in 1888, "Jack the Ripper" terrorized the Whitechapel district in London's East End. He killed at least five prostitutes and mutilated their bodies in an unusual manner, indicating that the killer had a knowledge of human anatomy. Jack the Ripper was never captured, and remains one of England's, and the world's, most infamous criminals.
Head: cesspool with epoxy sideburns
torso and crotch: casted and created by fellow ARAH lover and customizer LIVEVIL
arms: gung ho
legs: gung ho
cape: star wars
hat: Batman penquin figure
briefcase: ninja turtles with spawn figure accessories and clay to make them fit inside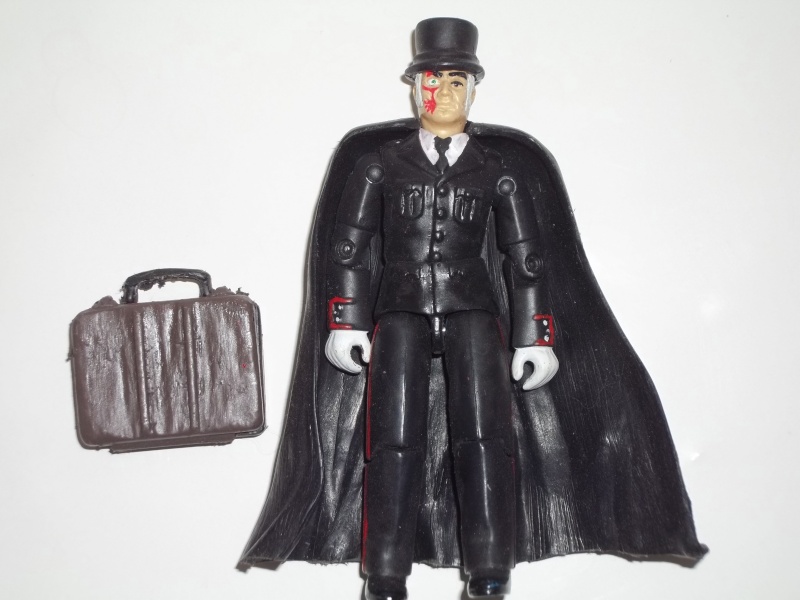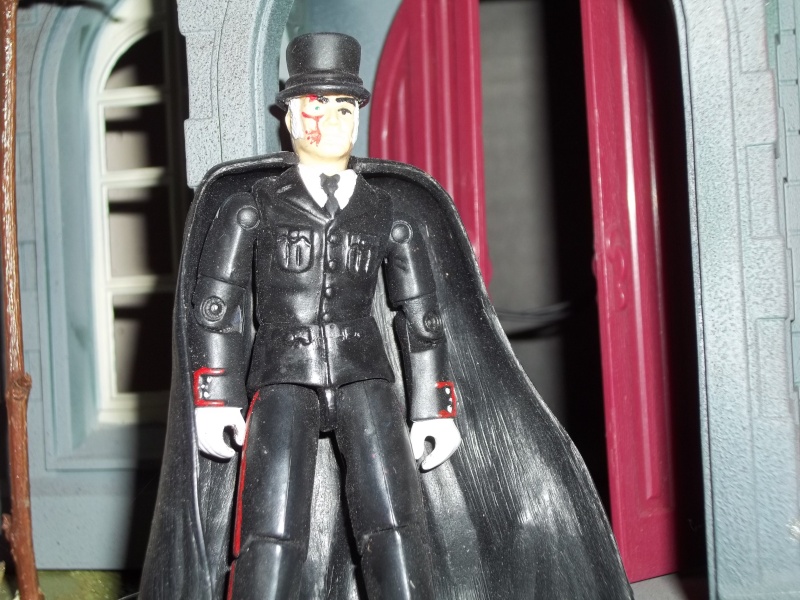 kramer70




Posts

: 127


Join date

: 2014-06-16



Awesome !!! Nice combination of parts !

Rambo

Admin




Posts

: 386


Join date

: 2014-06-14


Location

: Colombia




Faust




Posts

: 79


Join date

: 2014-06-14



One of my favorite historical mystery cases.
I'm curious about your version of Jack: what's the story behind his scar? Who do you think he is?

You managed to capture the 19th century look, well done!

Tim 121RVC




Posts

: 60


Join date

: 2014-07-14



Thanks guys. To be honest I knew I was going to create this figure but did not know what head to use. I wanted it to be unusual and different than just some normal face. With the scar it gives him a more evil sinister look. Almost like one of his victims struggled with him and cut him with something before they themselves got killed.

kramer70




Posts

: 127


Join date

: 2014-06-16



Twisted stuff! I like how you bring back horror themes in your custom figures.

ucsf




Posts

: 111


Join date

: 2014-11-08




---
Permissions in this forum:
You
cannot
reply to topics in this forum