Latest topics
»
Looking for Convention Troops (Update 2018)
by
The Doc
Sat Jul 14, 2018 7:01 am
»
**WARNING!!** Nova
by
LIVEVIL
Sun May 13, 2018 7:38 pm
»
Current casts available for sale
by
forcefull1
Thu Nov 09, 2017 9:24 pm
»
About the O-ring Warriors Nation (O.W.N.)
by
Rambo
Sun Sep 10, 2017 6:27 pm
»
THE list of ALL non-production ARAH-style body parts
by
forcefull1
Sun Jul 30, 2017 2:57 pm
»
Unmasked Jinx head
by
forcefull1
Tue Jul 04, 2017 8:03 am
»
Interest in cast heads?
by
Rambo
Sun Jun 25, 2017 9:02 am
»
P:ARAH Predator heads: Poncho, Dillon, Hawkins
by
Rambo
Sun Jun 25, 2017 9:00 am
»
Future head commission ideas
by
LIVEVIL
Thu Jun 08, 2017 7:14 pm

This poll includes all the ideas that received at least one additional "yes" comment either in the original "Next Commissioned Heads" thread or on the OWN Facebook page.  This seemed like a reasonable method to keep the amount of options to the maximum of 10 that the poll here allows.
Ultimately the success of the Billy heads will determine if we do the head voted on here.  We need to sell at least 20 Billy heads to recoup the cost of the sculpting; there was sufficient money made on the P:ARAH parts to pay for the mold materials, but little to put toward the sculpting cost.  I have little doubt that we can meet the sale of 20 Billy heads.
Assuming this head commission is successful, we'll do at least one more by year end.
I'll keep the poll open through September 4th.  
Jinx Unmasked, including a variant with blindfold
Vance Wingfield
Wet Suit unmasked (cartoon)
Airtight unmasked
Dr Knox
Cartoon Cover Girl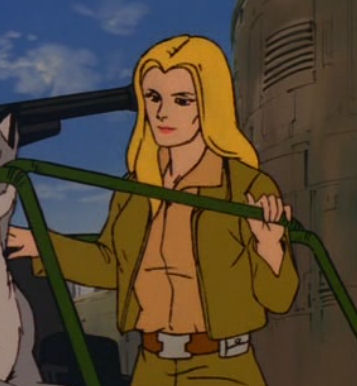 Cartoon Night Creeper Leader
Stalker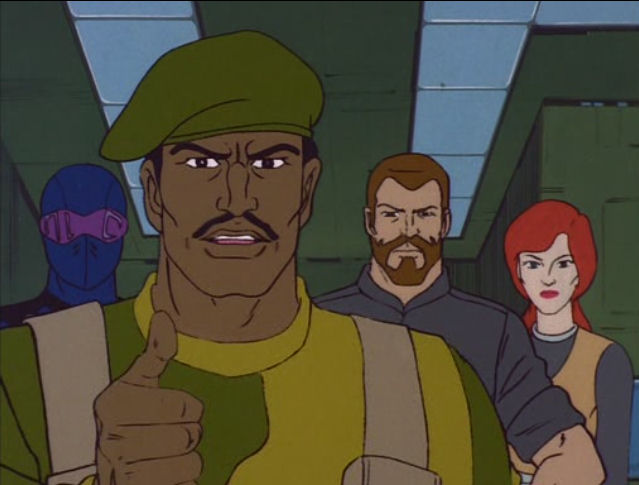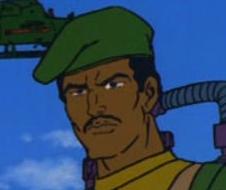 Torpedo unmasked
Unproduced Dreadnok
Admin




Posts

: 386


Join date

: 2014-06-14


Location

: Colombia






Posts

: 56


Join date

: 2014-12-26


Location

: St Louis, Missouri



OK, poll is over!  We have a tie here.  I did receive one offline vote for the Unproduced Dreadnok.  I'm going to use that vote as a temporary tie breaker.  We'll do the Dreadnok now, and if that goes over well, we'll do Cartoon Cover Girl next.  
As before, I'll pay the commission cost upfront, and hope to recoup that cost through the sale of head casts.  
As an extra this time around, I'm having Krexx do ANOTHER unproduced head!  This one was suggested by ZombieBAT0!
It's a great time to be ARAH!
Pics of the final sculpts, supplied by Krexx.
I'm waiting to get these in hand, and then get them cast. More updates on that process coming soon.



Posts

: 60


Join date

: 2014-07-14



Admin




Posts

: 386


Join date

: 2014-06-14


Location

: Colombia



That Drednok is amazing! I have always wanted to make a figure based off that art. I will call him Scalper




Posts

: 79


Join date

: 2014-06-14



I've recently paid Krexx to do the cartoon Cover Girl head.
As a bonus, this head should also work for Dr Knox. Expect to have one version swivel, and a second with a ball socket joint.
As a double bonus, I'm thinking she will also work, with an eyepatch, for Crimson Asp.
So we'll have three, possibly four, variant heads available. Coming soon!
Cartoon Cover Girl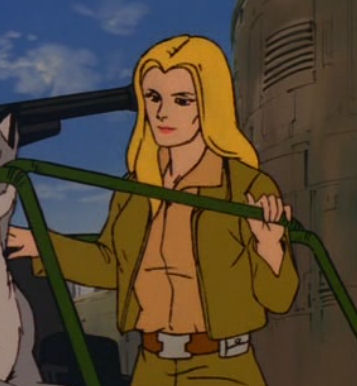 Dr Knox
Crimson Asp
It's a great time to be ARAH!


Similar topics
---
Permissions in this forum:
You
cannot
reply to topics in this forum